Fostering CCI in industrial regions
Fostering CCI in industrial regions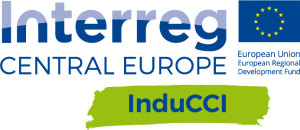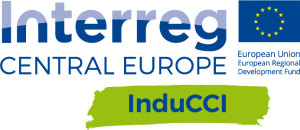 In times of Covid-19 pandemic for most of the project partners it was not possible to organise personal meetings. Still, there are cool web apps that help implement digital meetings and integrate interactive elements. In the following we pin down the advantages of analog and digital meetings as well as tips for holding virtual meetings.
Padova Chamber of Commerce, 2021:
"For effective work, it's important that the admin staff feels not alone, that they can get in touch with people able to help them answer the issues from CCI/companies/citizens. And build up a partners' team. Our training schedule has been conceived to fulfill this goal. Of course, with offline training it's much easier to create positive relations among people." 
What are the advantages of a physical meeting?
A good combination between theory and practice/testimonials
It's easier for the participants to get in touch/ interaction!
Being inspired by the location of the training
More passionate speakers
A real study tour - you can touch or try something
Touches more senses, creating a vivid memory of the event
More informal exchange of opinions
Empathy and motivation among group are easier created
Extra tips when you plan an analog training:

Plan extra time in your schedule to collect participants after breaks
Plan extra time to travel to the locations
Plan travelling costs
What are the advantages of a digital meeting?
Implementation always possible under COVID-19 restrictions
Higher reach of participants
People might be more easily convinced if they do not have to move to the training location
Easier to control interaction from organiser point of view
Saves time
Cheaper - no lunch, coffee breaks, travelling, room lease
People from far away can take place
Planning a digital meeting
Planning a digital meeting is quite easy. Here are some tips:
Digital tools for conferences
If you are planning a virtual meeting, there are different ways to bring all your participants together digitally. Most of them are free versions, but for some services you have to pay (e.g. cancelling time limit). Check out these meeting tools :
Tools for collaborative working
MURAL is space for any team to collaborate visually and problem-solve faster with an easy-to-use digital canvas. It is no ordinary online whiteboard, MURAL has powerful facilitation features, guided methods, and the deep expertise organisations need to transform teamwork.
Source: https://www.mural.co/
Miro is an online collaborative whiteboard platform that enables distributed teams to work effectively together, from brainstorming with digital sticky notes to planning and managing agile workflows.
Source: https://help.miro.com/hc/en-us/articles/360017730533-What-is-Miro-
Padlet is a digital tool that offers a single place for a digital notice board that is able to feature images, links, videos, and documents, all collated on a "wall" that can be made public or private. Since the interactive space is easy to use and easily accessible from nearly any web browser-capable device, it's a great resource for team working processes. Padlet allows users to create a hidden wall with a custom URL. Padlet creators can also moderate posts, remove posts, and manage their board 24/7.
Sources:
https://www.techlearning.com/how-to/what-is-padlet-and-how-does-it-work-for-teachers-and-students
http://www.wvadulted.org/uploads/4/2/4/9/42499625/padlet_for_beginners.pdf
Slido (pronounced as Sly-doe) is an easy-to-use Q&A and polling platform for live, remote or hybrid meetings, events, classes, and webinars. Event planners can set up a Slido event in less than a minute while all the participants need t
o join the conversation is a simple event code or link.
There's no need to download anything or register to Slido, the audience just uses their smartphone, tablet or laptop connected to the internet to participate.
Source: https://community.sli.do/about-slido-32/what-is-slido-511
EduPad is a collaborative text editor. You can edit a text document with multiple people at the same time and see who is editing what text in real time.
Source: https://edupad.ch/