Fostering CCI in industrial regions
Fostering CCI in industrial regions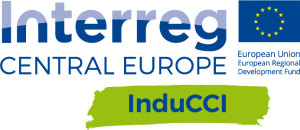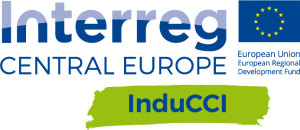 Name of test case:
"CCI Help desk - Boosting CCI with dedicated support structures"
Where and when was the case tested?
In the Slovenian Gorenjska region the "CCI Help desk" was tested between October 2020 and August 2021, in the Italian Veneto region between March and July 2021.
What was the test case about?

The project partners from Italy and Slovenia tested the format help desk as a supporting system for Cultural and Creative Industries. The "CCI Help desk" test case aimed at the establishment of a network of support and guidance desks for CCI in the region. These help desks aimed at creating connections with the different industrial clusters of the region and encouraging contact with traditional companies. Therefore, the partners focussed on offering a support tool for CCI through a series of administrative consultancy and support services in the phases of pre-incubation, acceleration and crowdfunding. With the help desks they also wanted to demonstrate that the cooperations between CCI and traditional companies benefit the entire economic system of the territory to cope with the industrial change that is currently underway and that requires the cooperation of all players in the area.
The partners aimed at creating an entrepreneurial spirit by capitalizing on the different skills of all players of the economic system, particularly the CCI.
To establish these "CCI Help desks", the Italian and Slovenian project partners wanted to find out what requests CCI had. Where does the cultural and creative sector need help? One way to find out is through an online survey or a needs questionnaire.
Subsequently, the project partners explored the operation of similar centres in other cities and connected with them. Some of them already had great experiences developing the CCI sector or many international connections and had already established a pool of experts and mentors for CCI sector development.
As a result both partners organised a series of training workshops CCI-tailored: finding the right contact persons and enabling new connections.
Here you can find more information on the format Help desk.
Documentation of the test case our partners from Slovenia provided
Documentation of the test case our partners from Italy provided
With this format you:
Create a support tool for CCI through a series of administrative, consultancy and support services.
Connect start-ups with experienced mentors to support building their companies.
Spread the network of CCI in your region.
Learnings:
Concrete results and projects need two things: constant communication with interested and companies in the area and concrete financial benefits for cooperation projects.
The CCI and the companies draw attention to the opportunities arising from the connection with other sectors. Examples are the use of the "industrial heritage", as well as new methods developed by the CCI such as Design Thinking or Art T
The public sector is better informed about the needs of CCI: they need not only spaces, but also support in administration and business relations.