Fostering CCI in industrial regions
Fostering CCI in industrial regions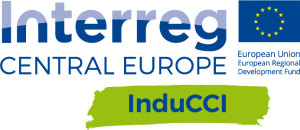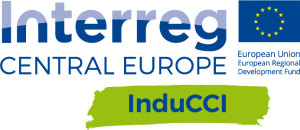 Name of test case:

"Labor 2025"- Stimulating public discourse through cross-over exhibition"
Where and when was the case tested?
Germany, Chemnitz / Austria, Linz: March 2021
What was the test case about?
In the test case "Labor 2025/Arts meet technology" the German project partners enabled the cooperation of three technological research institutes in Chemnitz along with national and international artists. Creative approaches towards new materials, scientific protocols and poetic aspects of technology were tested in three workshops and new collaborations between technological institutes and artists were enabled. Post-graduate students also took part in the workshops and developed experimental ideas and objects for two exhibitions – one at "Glaskasten Druckstock" in Chemnitz and one at "Ars Electronica Center" in Linz, Austria. The exhibitions also gave insight to new research processes and artistic intervention for the public and initiated a (public) discourse.
Each workshop was planned jointly with one research institute.
The half-hybrid workshop Land of fibres with the Saxon Textile Research Institute where participants experimented with nonwovens. They explored the potential of current manufacturing and processing methods.
The virtual workshop Offline Gallery offered a look behind the scenes of the Fraunhofer ENAS in which participants gained insights into processes in the institute's premises. Participants redefined them as a result of the workshop identifying points of connection by showing the cooperation approaches.
The virtual workshop Lab of senses with the Fraunhofer IWU invited postgraduate students to design "sensory objects" with the help of machines and technology. The results show how they perceived them through artistic methods.
All participants worked together for one week in March 2021, some met afterwards to complete their work for the following exhibition in Austria in May 2021. To promote the exhibition, the Ars Electronica Centre published some interviews with the workshop leaders explaining the outcome of the cooperation.
Documentation of the test case our partners from Linz provided
With this format you:
Promote an openness towards experimental and artistic processes in research and show a possibility for post-graduates and students in art fields for new future working fields.
Give insight to aesthetic-technological experiences and how they can shape daily life in an urban environment, especially for the public.
Promote visibility of current technological developments and scientific research.
Enable participants to explore new methods of working and cooperating.
Learnings:
Thanks to the positive feedback during the workshops, the institutes are now more open to that kind of collaboration.
When both sides approach each other, cooperation can succeed and both learn something during the process.
The accompanying digital formats of promoting the exhibition in the Austrian "Ars Electronica Centre" has attracted a wide audience.
The digital realisation allowed more participants to "visit" the Fraunhofer institutes, whereas the number of participants in a physical visit would have been limited.
For example, the institutes' "clean room" allows only a limited number of people inside of it.